It is not possible to open links using Microsoft Office applications (Outlook, Word, Excel ...)
1. Problem
When you click on a link using Microsoft Office applications (for example: Microsoft Outlook, Word, Excel, Powerpoint) you receive the following error message:

"This operation was canceled due to the restrictions on this computer. Contact your system administrator "
2. Cause
Registry information not removed after you uninstall a third-party browser that was marked as default, usually occurs when you uninstall Google Chrome.
3. Resolution
Close all Office applications
Click Start; All programs, Internet Explorer or Microsoft Edge (if it is Microsoft Edge, you need to click the ellipsis and choose the option "Open with Internet Explorer")
In Internet Explorer click on Tools or Gear and then select Internet Options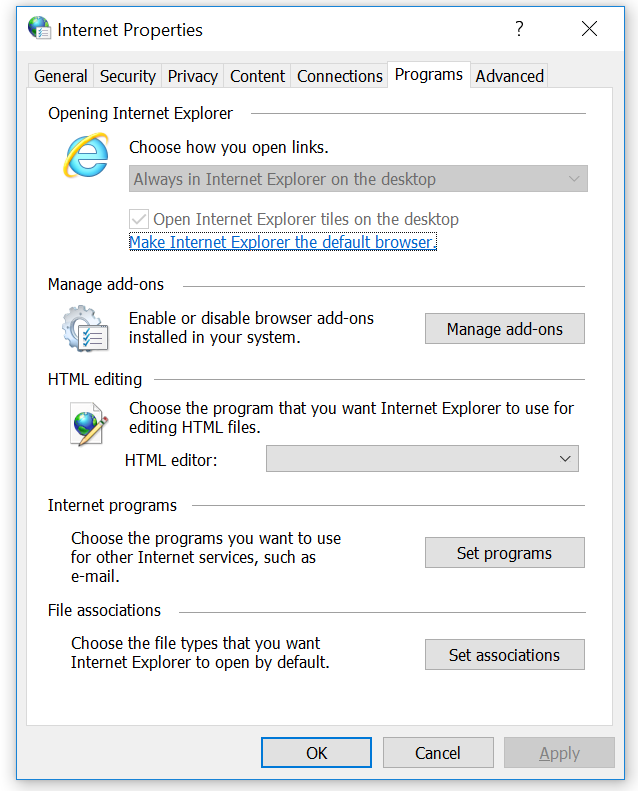 Click on "Make Internet Explorer the default browser"
Then click OK and close Internet Explorer
---
---